Using unloved and orphaned plates and transforming them into new modern art with a kick!
zombie-contessa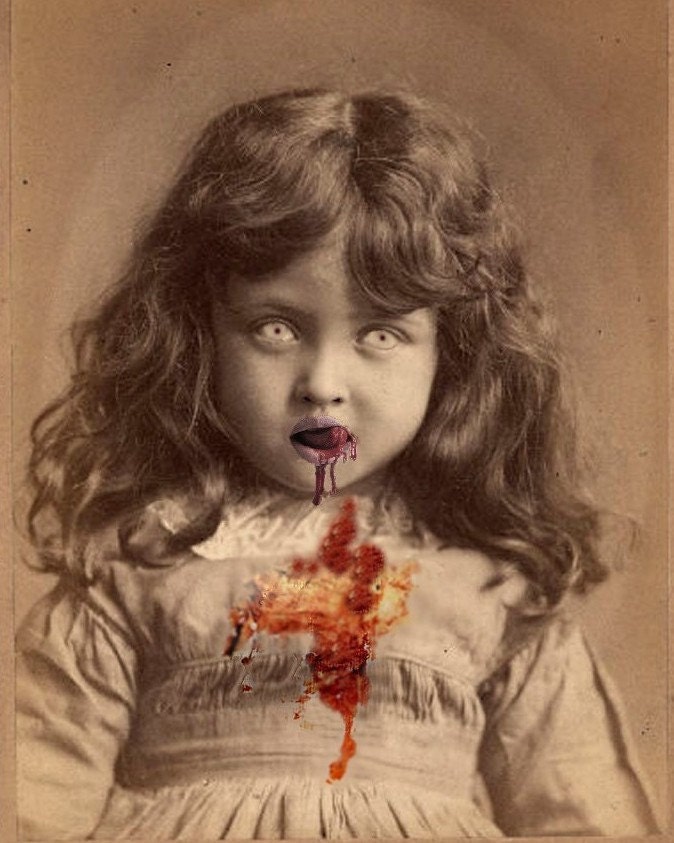 lucy-the-zombie-girl-altered-image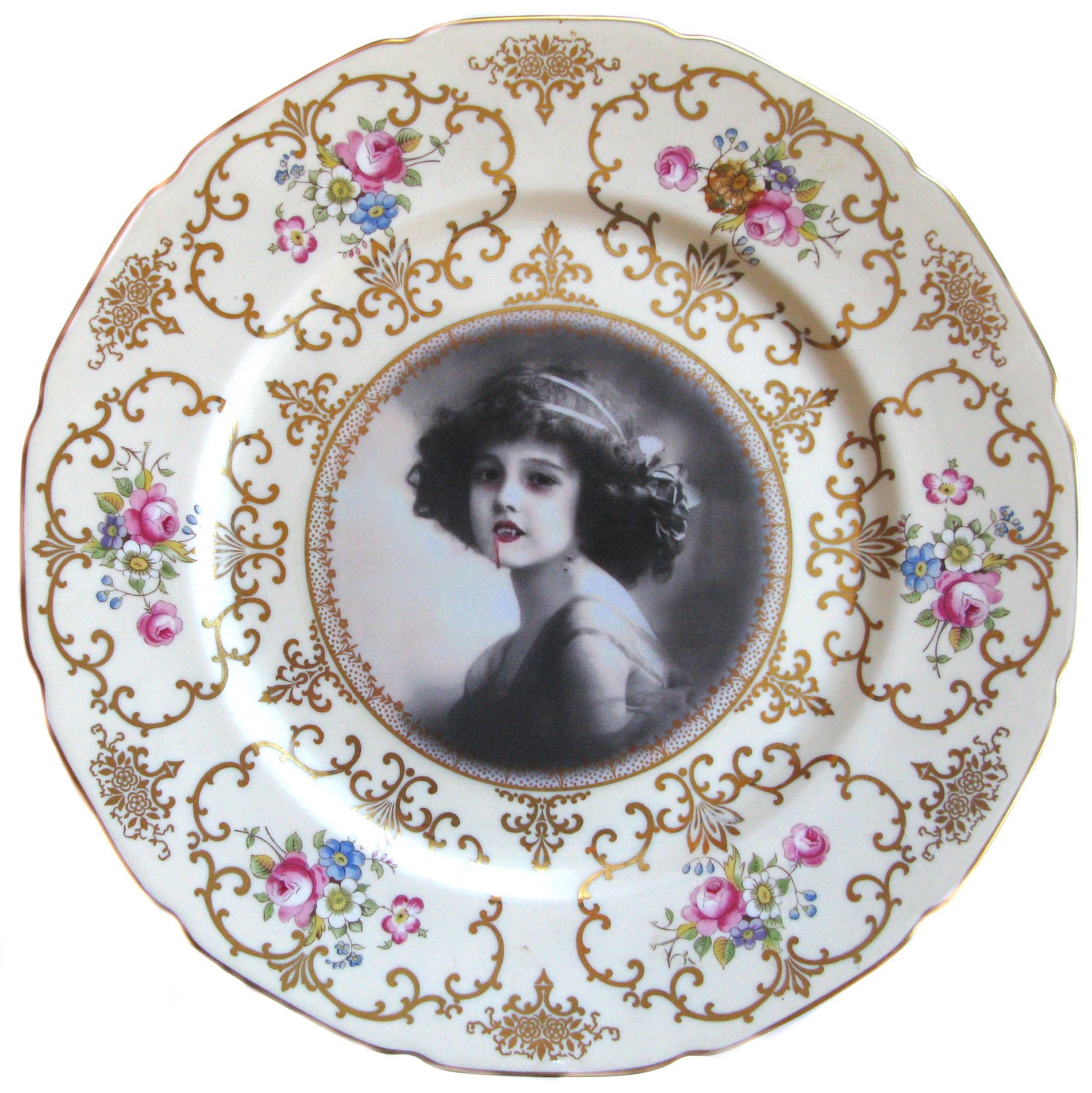 lilith-the-vampire-girl
Using recycled, abused, broken and tossed aside items, Angela from Beat Up Creations makes sculptures, altered plates, fantasy terrariums and amazing fine art prints.
Angela loves simplicity, small things, dirty art and banjo music. Born in Los Angeles, her family is full of artists and craftsmen. She claims she is not, but after looking at some of her altered art, I disagree. Her work with abandoned objects breaths new life into recycled items and a bit of horror to an otherwise uneventful antique photo.
http://www.BeatUpCreations.Blogspot.com/
Now for the amazing giveaway!